Rather than completely hijack peters thread I thought I'd post more update pictures here.
The remains of the temporary airbox. Although the long cut to the corner I did to access a stuck screw there's plenty of other cracks (Inc under the gaffer)...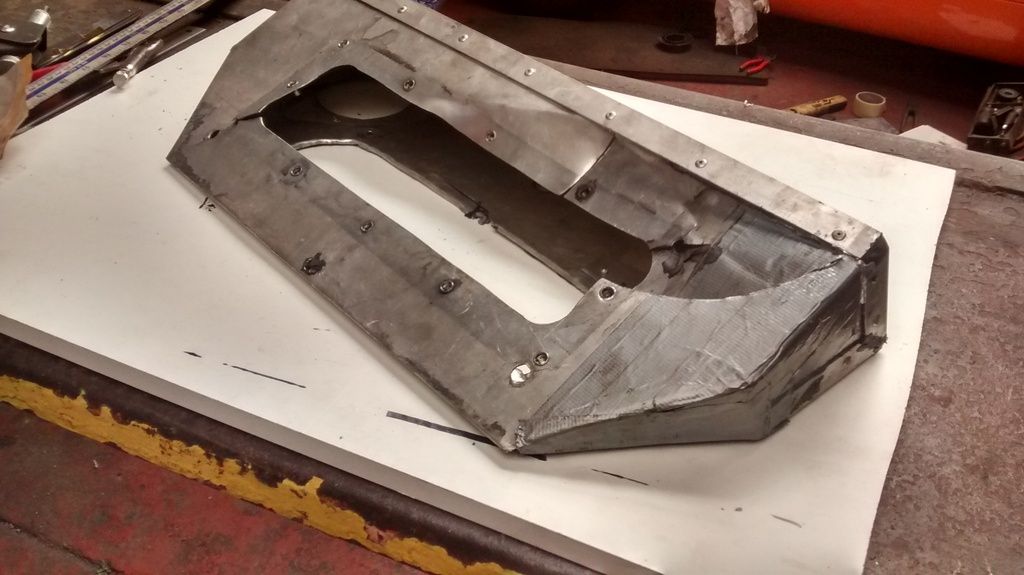 Latest pictures with just final trim of the top edges and securing screw holes to drill... And cut a hole in the bonnet!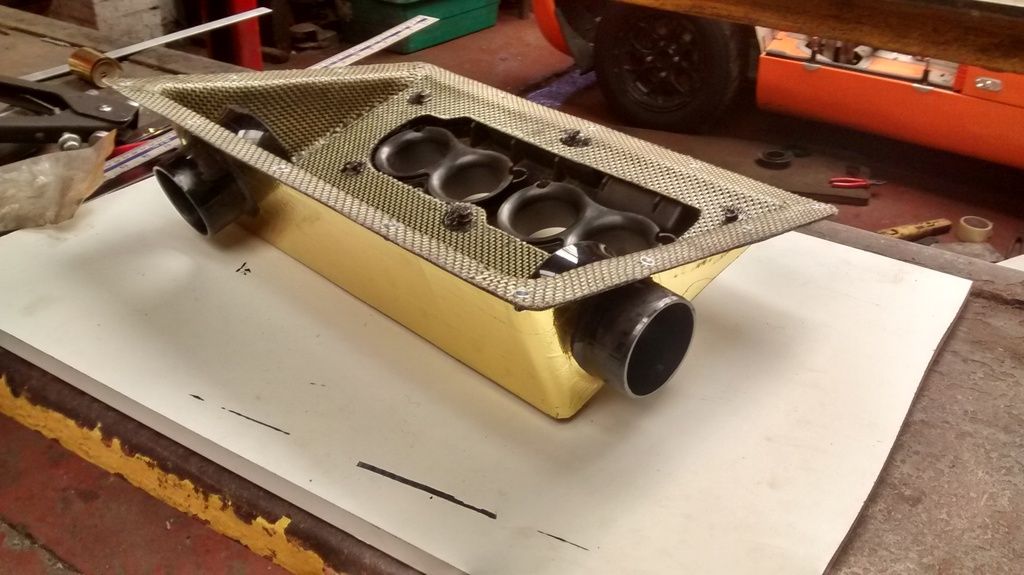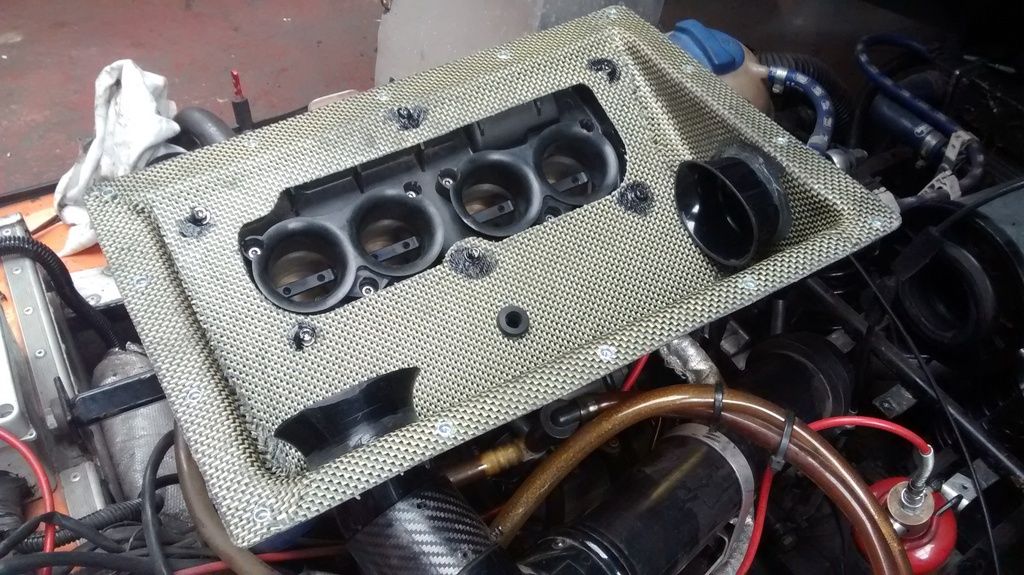 The lid didn't come out of the mold looking too good so it got a couple of coats of resin brushed on and then lots of rubbing down and it's looking ok now... Well the bit that'll show is.