Hi Guys,
Just thought i would introduce myself and show a couple of pics of my latest purchase.. A SSC Stylus.
If there are any owners in the South Cheshire North Staffs region then let me know... it would be great to connect with a few local owners as well as the wider forum.
Its my first kit car although i do have a 1989 Mr2 Mk1 that have been slowly restoring so i'm not adverse to picking up a spanner.
This car was built in 2001, 1700 cross flow, twin 40 webber, high lift cam and type 9 5 speed box and wildwood callipers. More than enough power for me right now and i am 100% loving how simple things are too work on. If anyone knows anything about the car then please don not hesitate to let me know, i do have a wad of paperwork and few old pics.
I got the car late last year and managed a couple of blasts around the village and a somewhat daunting trip along the by pass - my face was a complete picture of happiness after that. There were definitely a few jobs that needed doing though. The engine was pretty noisy - especially when warm, the fan wasn't kicking in and the brakes didn't give me any confidence (although they did stop me), the whole engine was very wet and the catch-can seemed to be dripping oil out of the breather on top which was spitting out all over the bay. The webbers filter looked saturated and the rocker cover oil filler cap looked like it had been through some plastic surgery gone wrong (it had slits cut in it?)
Current list of jobs done or in progress involve:
Standard service items -
oil / filter / plugs / fuel filter / coolant
Front discs and pads plus fluid replacement - i bought rear shoes and kit but once i had the drums off they were like new so i have left them)
new filter for the trumpets on the webbers
others:
Catch can breather cone replaced / burton breather elbow added and total breather pipe replacement (catch can was brimming with oil)
New rocker cover cap - no idea what was going on with the previous one but it was nasty hash of a replacement that didn't fit
New gaskets - rocker cover / water pump / sump / thermostat housing
new water pump
New thermostat - going to run a cooler one
New thermostat housing - went for the burton one
New rad fan switch - screws into the new housing and replaces an older (not working) variable switch thing and manual over ride
new o ring plate things, studs (one was missing ffs but i have put a new set in), nuts and rubber washers for the webbers
Top ball joints
Valve clearance set (i had no idea what i was doing there but you tube was my friend)
split the gear box plate for easier future sump servicing (and to recover a socket i managed to drop behind the plate... don't ask

)
throttle connections need re-bushing to take out the pedal play
Clutch pedel connections need "tightening" up (just too much play in the whole mechanism)
The body work is not perfect but ok for now - it looks ok from a distance but will need some attention once the mechanicals are sorted
Door catches need re-securing
Speedo bounces
Steering wheel needs replacing and horn wiring in (i thought this was an MOT failure)
dash needs either refinishing or replacing - i personally like the wooden look but i think this one has been varnished in situ and its not neat enough for me.
1 boot hinge not attached
Headlight chrome to re done (may also update the headlight units to a more modern one)
Roll bar could do with a re-chrome
Hood - well its functional and will be the last job i do (if at all) but i would like to tidy up the interface between the hood and the windscreen.
Well i hope you guys don't mind the long post, i like to use these posts as a bit of a record of what i plan to do / have done and of course its always great to hear / see what other people think and do.
Few pics of the car from the advert / previous owner...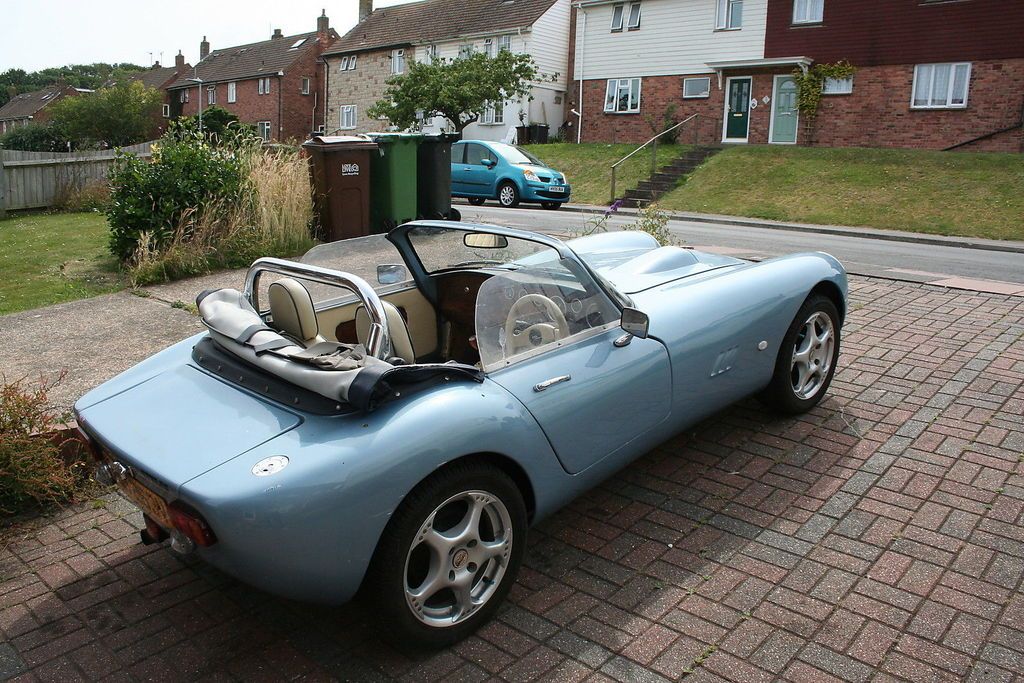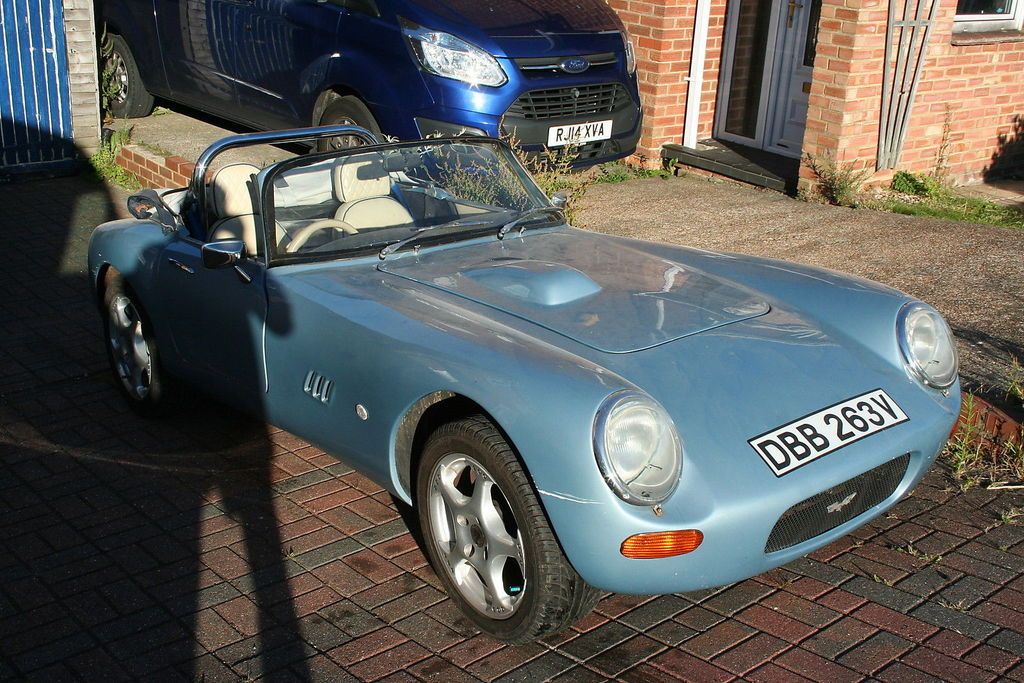 I took this pic at the end of the first day of working on her.... (yep it was dark)
She now has even less "bits" attached and is raised into the air on stands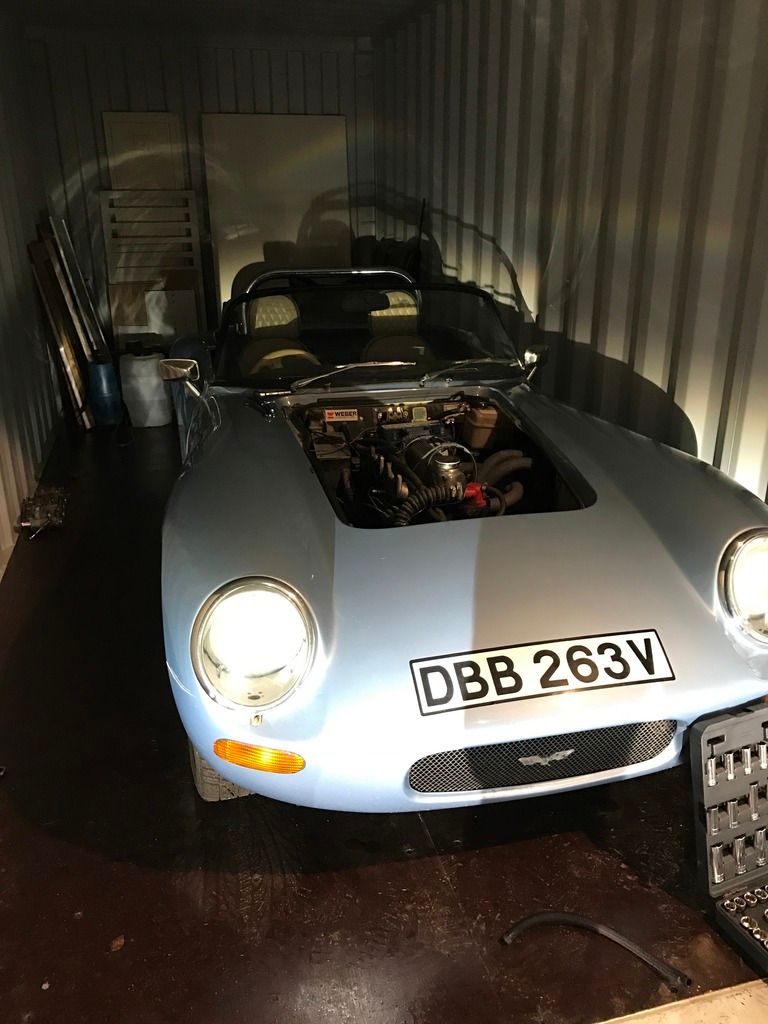 this was the engine that faced me... i think in this pic i had already removed the catch can.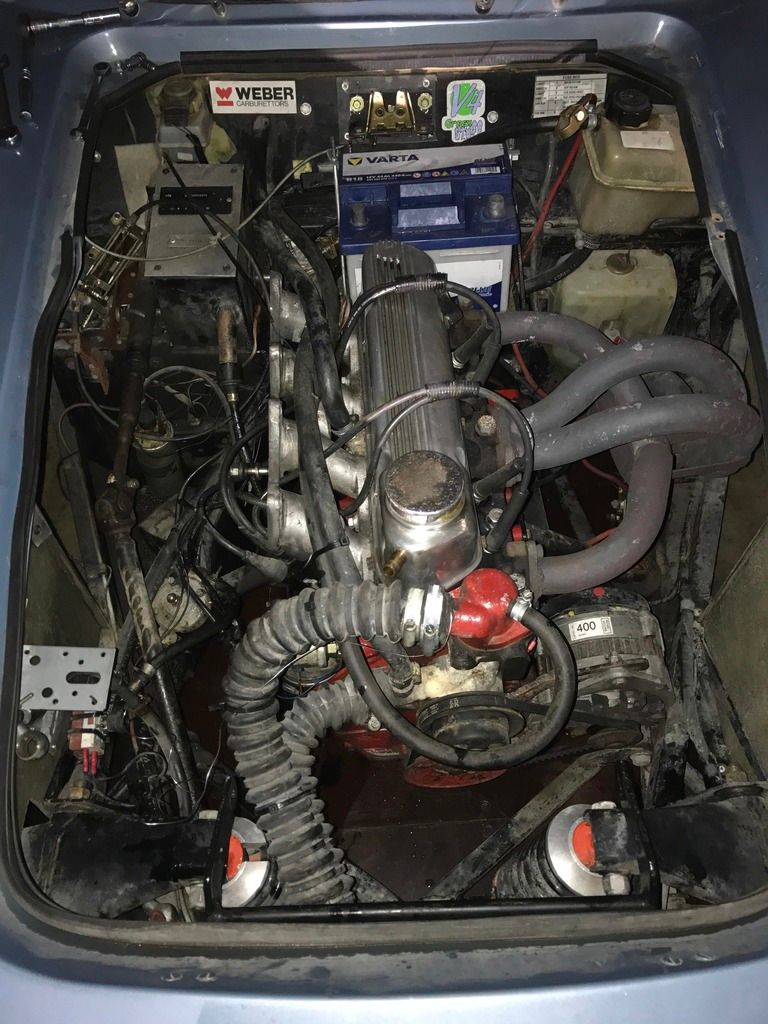 A sneak peak of my other toy... fresh out of the paint booth in the lock up next to the Stylus...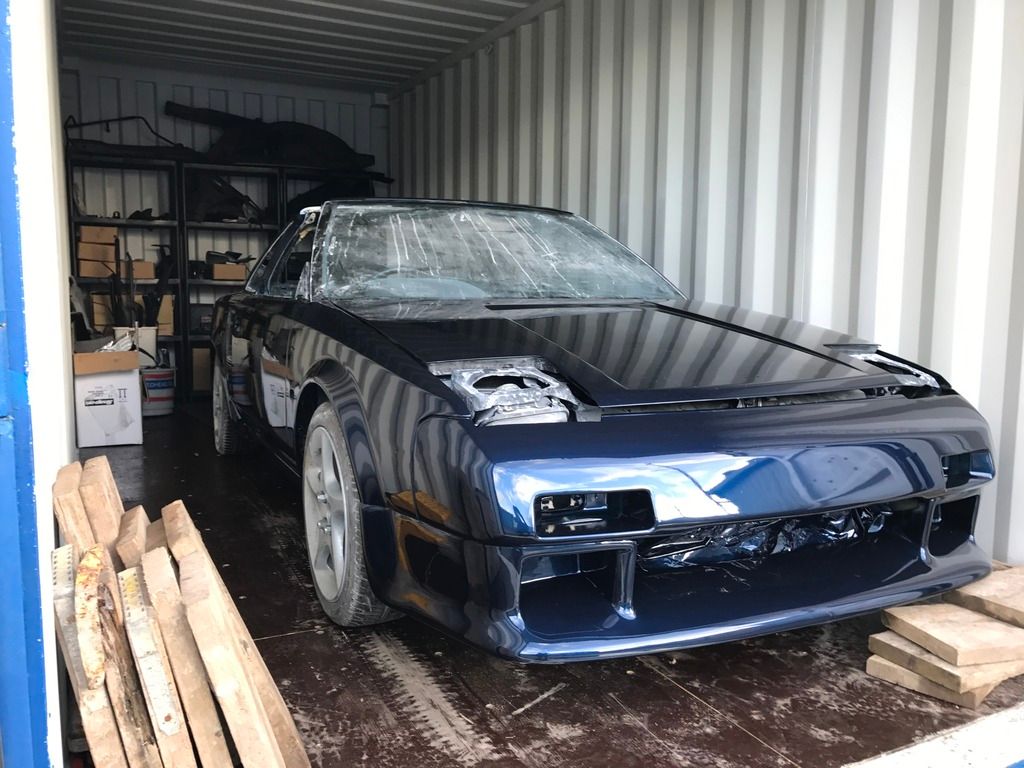 Well there you go... my first post. Thanks for reading.